Videos
Videos of satisfied customers and referrals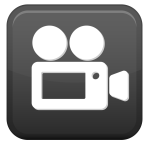 Customers of Prof Gary commenting on video regarding the value they received from consulting with Prof Gary.
Jonathan admits he was hesitant to start his own business and how Prof Gary helped him to make a success.
Watch on YouTube
Gudrun says Prof Gary is tough. He is strict but always motivates his clients to perform better to ensure business success.
Watch on YouTube
David reports back on the service provided by Prof Gary.
Watch on YouTube
How Prof Gary can assist Marketing Executives to do a better job at promoting their business and ensure more leads, more sales and higher profits.
Watch on YouTube